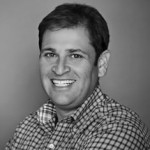 Jeffrey Stein
Jeff identifies investment and ownership opportunities that align with the firm's growth strategy and is responsible for the overall strategic direction of Stein Investment Group. His creative deal solutions and capital strategies create unique – and otherwise unrealized – portfolio opportunities.
Jeff has facilitated the acquisition of office, retail, self-storage and multifamily properties in five states valued in excess of $200 million, and he has purchased over $13 million in performing and non-performing loans. Prior to Stein Investment Group, as Vice President of Harbor Group International, and co-founder of Fortress Capital Investors, Jeff was involved in over $900 million in commercial real estate transactions.
Jeff earned a bachelor's degree in finance from the University of Maryland. He resides in Atlanta with his wife and three children.
.